OUR LOGO



iATS corporate logo is comprised of " two crescent moon " cooperated into one full moon. The BLACK was selected to represent the journey of life. The YELLOW cross was selected to represent thoughtful and happiness of each individual welfare. The RED was selected to represent caring and loving. The WHITE was selected to represent honestly and royally. The " two crescent moon " represent the company image Steadfast, trustworthy and respectful organization. The colour scheme also provided iATS a refreshing and hospitable aura.
iSLANDWIDE AMBULANCE & TRANSPORTATION SERVICES is a Singapore based company that has 2 main business interests. We started our first company Islandwide Ambulance & Transportation Services in March 2006 and have grown from strength to strength to provided myriad of other related services the objective to provide non-emergency medical transport services to elderly patients in Singapore. With a team of trained and dedicated crew, iATS has positioned itself with there quired capabilities to handle complex medical transport cases. iATS believes in coordinating detailed functionalities with its crew and ensure a safe and expeditious journey through out.
iSLANDWIDE AMBULANCE & SERVICES LLP has been since started the second in October 2007 and more in our aero medical evacuation.

iATS Ambulance is an integral part of Singapore health care system, providing non-emergency ambulance service. Committed to service and quality, we understand the stress a medical crisis can put on a patient and their family members. For this reason,iATS Ambulance provides these individuals with professional care and compassion enroute to their destination. We strive for excellence as we utilise high standards of practice when it comes to patient care.
iATS Ambulance serves with honesty, loyalty, and dedication. Teamwork is achieved through our advanced methods of communication and cooperation among our staff members with other health care professionals. We provide services to Skilled Nursing Facilities,Hospitals, and other medical facilities. iATS Ambulance also provides ambulance coverage for many special events and organizations.
WHAT iATS CAN OFFER YOU :-
Non-Emergency 1777 (NEAS-SCDF) for private ambulance service.
Information on the level of quality service you are getting when an ambulance is transporting you, your patient or a loved one.
Our network providers who meet quality standards.
Information on our ambulance service costs and ensuring your mode of payment is accepted;by cash or billing.
Reasonable prices with quality services.
WHAT THE PUBLIC MAY NOT KNOW :-

What the public does not know is that private ambulance companies often charge the public higher rates than do to hospitals, nursing homes and insurance companies. However, iATS gives you access to lower and fair rates for ambulance transport in Singapore.
iATS is a licensed ambulance provider which aims to provide high quality services to you or your patient.
OUR FOCUS :-
Connecting members of the public with non-emergency ambulance services.
Providing quality ambulance service all over Singapore.
Becoming the easiet, most helpful connection to non-emergency ambulance services with the fairest rates.
OUR STAFF:
iATS objectives is to provide transport services needed by all elderly patient in Singapore clientele. iATS will grow from strength to strength in providing many other related services.
Through a well-trained of dedicated staff. Everyone is armed with important skill to handle the complexity of cases they are present with from the time their services are activated with a mere telephone call. Each ambulance crew works as a team. coordinating every detailed function in ensuring a safe and expeditious journey throughout. To ensure a high standard of delivery,all crew are certified with the following skills:
Certified in rendering First Aid- FA
Certified in rendering Industrial First Aid -IFA
Certified in rendering Basic Cardiac Life Support- BCLS

Certified in rendering CPR & AED.

Certified in rendering Occupational First Aid - OFA
Certified in rendering Basic Principles and Management of Spinal Cord Injury.
Certified in Emergency Medical Technician - EMT

.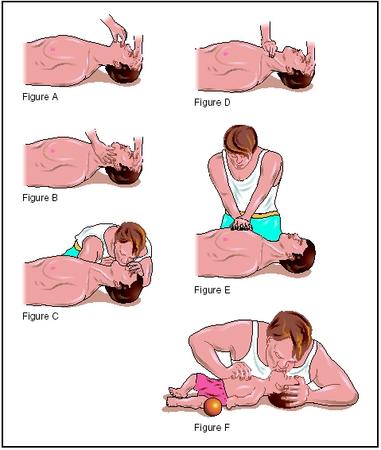 OUR SERVICES :
iATS operates 24 hours a day. All that is needed to activate our services is to simply call the HELPLINE : 63666909 and our dedicated crew will immediately respond to your call with urgency.
All types of Medical Appointments, Emergency A&E, Admission or Discharge.

Transfer patient from Changi / Seletar Airport or Ferry Terminal.
Medical Coverage.Ambulance Standby,First Aid Coverage
Transfer of cases to /from Malaysia via land.
Medical Assistance & Medevac Service WorldWide (by Air Ambulance)
Now we can say that iATS is a one-stop portal towards a comprehensive and enhanced services expedition. We ensure that they reach their desired
destination safety and timely throughout their expedition. We pride ourselves in placing to all our client's resident's safety and comfort.
BE A PART IN PARTNERING WITH US......
Copyright ©2006-2020 by islandwideamb.com. All Rights Reserved.